About Us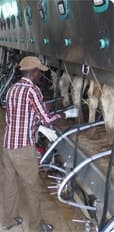 The Milkey Company was founded in 2012.
Our corporation provides complete "Grass to Glass" solutions, using knowledge and expertise from professionals in the dairy production industry in Israel. Milkey exclusively represents leading international companies, establishing both dairy farms and processing units worldwide. Our accumulated knowledge in farming is supported by proven Israeli technology and is based on 60 years of experience.
We understand that the foundation of a successful business relies on good research and implementation. While developing a deep familiarity with the needs of a specific market, we utilize the natural resources of the surrounding environment to build solid infrastructures for future business development and financial growth.
We aspire for complete customer satisfaction, and therefore we monitor and control the health and welfare of our most important component - our cows, ensuring proficiency and profitability to all of our clients.
Our Vision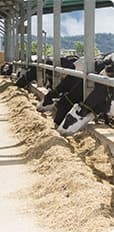 An excellent product is the perfect combination between a number of aspects.
Milkey is the link that connects farming and business knowledge into one integrated process. Our innovative and exclusive model relies on the deep understanding of this complete process, ensuring the absolute success of your project.
Our overall services include:
Milkey is an integral part of the accelerating technological developments within the milk production industry worldwide.
Our first and final goal is high productivity and the best quality of milk and any of its byproducts.
The Owners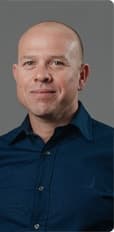 Dor Moran Co-owner of Milkey
Has worked extensively in greenhouse agriculture for more than a decade, including the management of projects in Hungary, Mexico, Venezuela, Zambia, and Hong Kong. For the last 10 years, he has been the general manager for a large concern in Kenya-- in charge of sales and technical logistics for greenhouse construction and the project manager for greenhouse projects. Dor has also worked in management involving agricultural equipment and supervising teams of workers in Australia. In addition, he is currently the director and founder of Milkey Ltd.—providing dairy farms with solutions, equipment and consultancy in Africa. All this translates into deep knowledge and experience in agriculture and greenhouse planning and construction.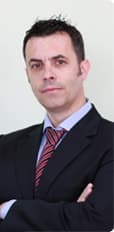 Rubén Arias Pinazo Co-owner of Milkey
Brings his extensive knowledge in engineering, technology and industry to AGL. His background includes degrees in Industrial Mechanical Engineering and Industrial Scheduling from the Polytechnic University of Catalonia, Spain. He has worked for almost two decades in management, development, design, quality control, and industrial planning in Spain, Australia, and China.
He is currently CEO of Ningbo Green Import & Export Co. Ltd. in Zhejiang, China. Rubén is also fluent in several languages, including Spanish, English, and Portuguese, and he has good knowledge of Korean and Chinese, facilitating excellent communication with clients all over the world.
International Deployment
The company located in Nairobi, Kenya and service all around the east Africa region